Cutting Edge in Automotive Collision Repair
Capitol Toyota's preferred Body Shop is Michael J's Collision Center. We  recommend their service for their "Customer First" approach and they have  4 1/2 star ratings on Yelp.com.
Been in an accident? Michael J's Collision Full service centers does collision repairs  with a lifetime warranty. Call to Schedule an appointment today or visit Micheal J's Collision Center on the web.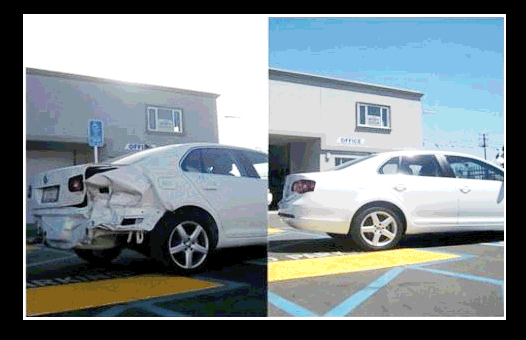 Services Provided:
All Major Insurance Companies welcomed
Paint
Frame Straightening
Alignment and Suspension
Auto Detailing
Dent Repair
Michael J's Value Statements:
Written lifetime warranty on all collision repairs
Extended business hours (including Saturdays)
Reduced cycle time
Cost-effective labor prices
Free Pick-up Assistance
Rental Car Assistant
Bilingual
Strong Partnership with Vendors
Ability to email repair estimates
Customer Satisfaction Guarantteed
Three Locations to serve you:
1577 Almaden Road
San Jose, CA 95125
408 279-3222
597 W. Taylor Street
San Jose, CA 95110
408 279-2070
1420 N. 4th Street
San Jose, CA 95112
408 279-2060
Michael J's Collision Centers
Visit at: www.mjscollision.com
On-site Estimating Available and three locations to serve you!