Many drivers choose to lease as vehicle instead of buying it outright. This is great for drivers that want lower monthly payments and want to replace their vehicles every few years. But what do you do when your lease ends? We are here to help you answer this and other questions about the End Of Lease Program.
When your lease comes to end, you have four roads to take:
1. Turn in your vehicle and purchase or lease a new Toyota
      Get a newer model of what you're already driving or try a completely different  Toyota -- it's up to you. Let's get back  that new car smell, and enjoy the latest safety technology and creature comforts that make Toyota vehicles so special.
2. Return your vehicle to Capitol Toyota
     Not interested in another Toyota? Hey, we understand and we'll be here for you if you decide to come back. For now, simply bring your vehicle back to us by lease-end and we will handle the paperwork for you.
3. Purchase the vehicle you're currently driving
    Love the car you are driving and don't want to part ways? Contact us and we will help you with financing and take care of all the paperwork. It's as simple as that!!
4. Extend your current lease
If you would like to extend your current lease please contact the bank your vehicle is leased with. For Toyota Financial Services the toll free number is (800) 874-8822. You can also make an appointment to come by Capitol Toyota and we will take care of it for you!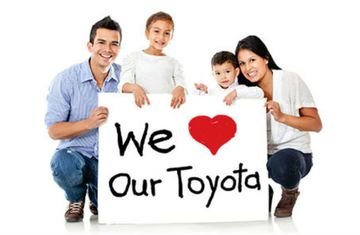 Inquire About our End of Lease Options